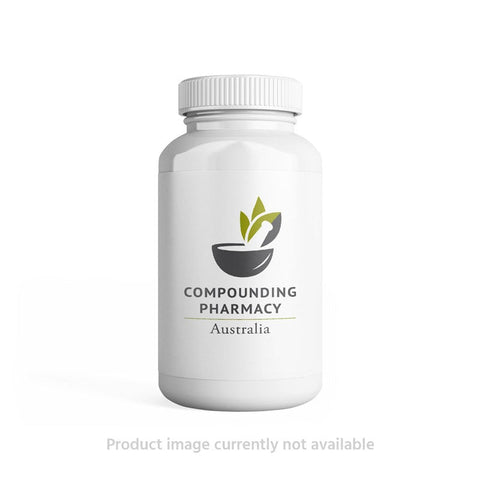 The Compounding Pharmacy Australia
Calm Caps 50 Capsules
Ingredients:
Gaba, Taurine, Inositol, Glycine
Directions:
Take 1-2 capsules at night before bed to aid sleep and stop the head talk. May take also if wake during the night. Can also take with Melatonin and Magnesium.
TCPA'S own Formulation - CALM capsules where you can choose from 50 or 100 capsules. 


ONE capsule contains GABA, TAURINE, INOSITOL, and GLYCINE. 


This natural formulation has been developed to decrease anxiety and switch off the "buzzing" mind resulting in better quality sleep and renewed energy. An adjunct to taking Magnesium at night for enhanced sleep.


Gamma Aminobutyric acid (GABA) is the most abundant inhibitory neurotransmitter in the brain. Gaba help induce relaxation and sleep.

Taurine is an abundant and essential amino acid and calms the sympathetic nervous system. It may also exhibit antioxidant activity and benefit the cardiovascular system.


Inositol is efficient in converting nutrients into energy, increases healthy serotonin levels in the brain and helps to respond to GABA. By increasing or potentiating the effects of serotonin, Inositol promotes sleep.


Glycine is an essential amino acid and is involved in the transmission of chemical signals in the brain and increases memory.