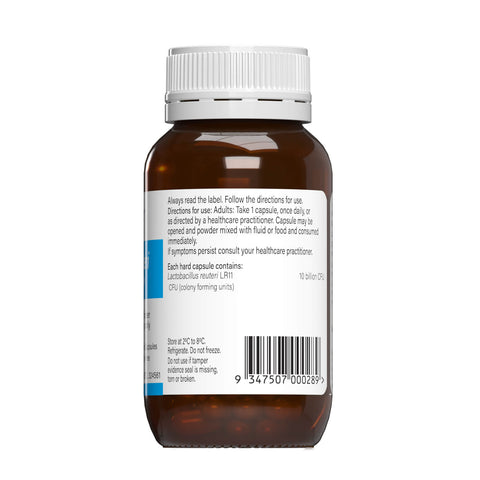 BioOne
BioOne L Reuteri 60 cap
$35.00
$41.00
you save $6.00
COLD ITEM, SHIPPED MONDAY'S ONLY
L. Reuteri contains the Lactobacillus reuteri strain LR11 produced and manufactured in Australia. Containing 10 billion colony forming units.
Lactobacillus probiotics such as L. reuteri support the health and function of the immune system and assist with the digestion and absorption of nutrients.
L. Reuteri supports the health and function of the gastrointestinal system.
Lactobacillus reuteri maintains intestinal health by supporting intestinal beneficial flora and the health of the gastrointestinal mucosal membrane.
Great service and quality products
Wonderful service
Very informative